press ctrl+d to bookmark this website!

Do you remember Dollz? Dollz are digital 'paper dolls' created by dragging and dropping hair, clothes and accessories onto a doll base.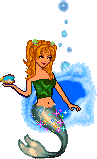 Creating and finding Dollz is a beloved pasttime of the former internet. Many of the original Dollz sites have gone offline. It is the objective of this website to archive as much of this as possible, before the rest are gone as well.
Not sure where to start? Check out our list of 230+ working dollmakers or browse the thousands of archived Dollz in our gallery!